Lumecca vein treatments can treat existing lesions and keep them from getting worse.
What are the benefits of laser treatments?
Following benefits:
• Spider vein removal without surgery or chemical injections
• Non-invasive and requires no downtime
• Doesn't involve any incision and hence, no scarring
• Suitable for all skin types
• FDA-cleared as safe and effective
• Provides long-lasting results

Laser treatments can treat a variety of leg vein issues, including spider veins. It has a specially designed head that maximizes our ability to see and treat the diseased vein or vein network. Its ergonomic head design makes vein treatments more accurate, extremely safe, and effective.
Is Lumecca right for you?
Recommended for individuals who are looking for non-invasive treatments to address vascular lesions.
About 10 to 15 percent of adults have vascular lesions. More common in females than in males, vascular lesions can be contained in a prevalent body area, spread in different areas of the body, or appear as a singular line or cluster.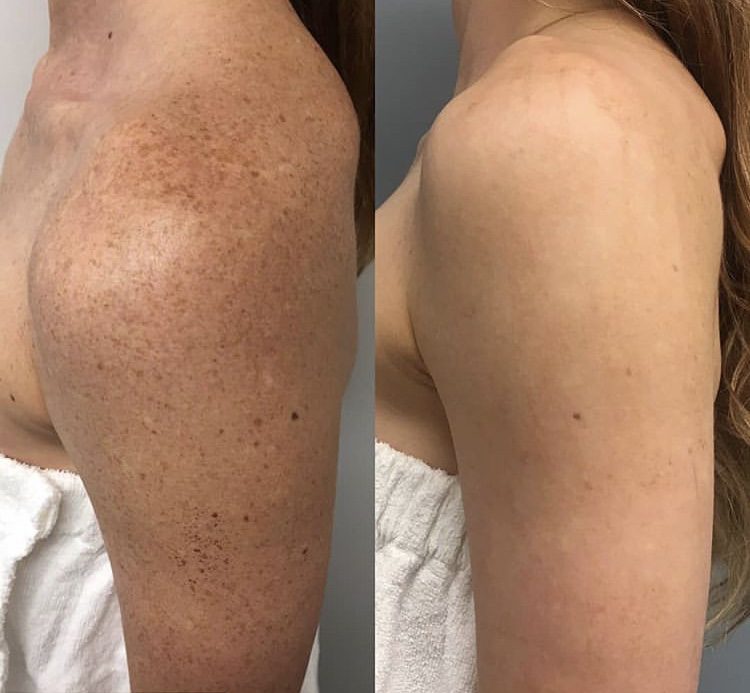 Lumecca is the breakthrough Intense Light Pulse Therapy (IPL) that delivers 3 times more energy in 300-600 nm range to improve the efficacy for removal of pigmented and Vascular lesions. We now can treat variety of skin types and condition in just one treatment. Call for Free consultation. Limited time offer