Non-Surgical Breast Lift Laser Treatment
The traditional approach to breast lift surgery (mastopexy) includes the process of removing excess skin. Additionally reshaping breast tissue, and repositioning the nipple for an improved contour. But New Age Laser offers a Non-Surgical Breast Lift solution.
With fotona 4D this remarkable laser treatment targets the pectoral muscle, allowing for an instant non-surgical breast lift that targets sagging, drooping breast or stretched skin. As a result result of this laser treatment is a more tighter and flattering appearance without the surgery, resulting visible breast lift.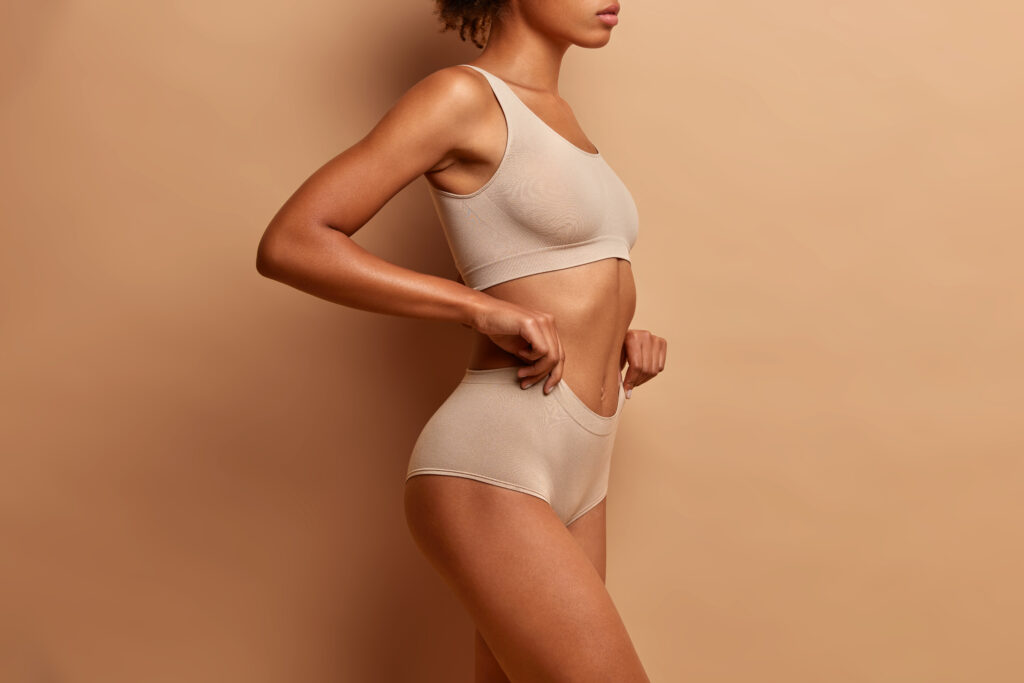 Candidates: Breast lift is typically considered by individuals who experience:
Sagging breasts due to factors like aging, pregnancy, breastfeeding, weight fluctuations, or genetics.
Nipples that point downward or fall below the breast crease.
Breasts that lack firmness and volume.
Benefits: of non-surgical breast lift
Smoother and tighter breast
Minimally invasive
No downtime
Comfortable & fast
How Does It Work?
Based on Fotona's revolutionary non-ablative Er:YAG SMOOTH® mode, TensorTight™ it is ideal for minimally invasive skin tightening. The procedure provides intense, controlled surface tissue heating that stimulates collagen remodeling and initiates neocollagenesis, resulting in an overall improvement of laxity and elasticity in the treated areas.
A breast lift without the surgery can actually now be achieved with the our Fotona laser! This remarkable laser treatment. We targets the pectoral muscle, allowing for an instant breast lift that targets drooping breast skin or stretched, sagging breasts. Skin tightening performed with Fotona's scanner enables the achievement of critical temperatures and precise depths of penetration needed for optimal regeneration, increasing the safety and effectiveness of the procedure.
Finally the ultimate result of this laser treatment is a more firm appearance and improvement in breast shape without the surgery. The visual improvement in breast shape, and firmness with this non-surgical laser treatment is our most popular treatment. To find out if you are an ideal candidate for a non-surgical breast lift, please contact our laser clinic in Oakville.